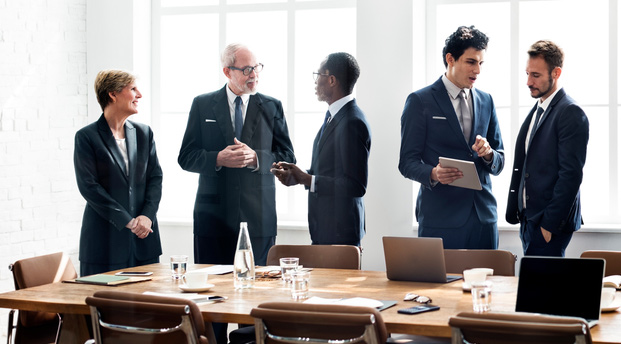 Advocating for the continuation and preservation of the community-based behavioral health out-patient clinic treatment model.
About Us
---
The Federation of Mental Health Services (the Federation) is a 56 year old trade association of outpatient Mental Health and Substance Abuse clinics which are licensed by New York State under Article 31 (for mental health services) and Article 32 (for substance abuse services) of the Mental Hygiene Law.
Advocacy: Our Major Focus
The Federation is a 501(c)(6) that provides a strong presence and advocacy for "Clinic Treatment" through government relations, advocacy leadership and monthly meetings resulting in significant successes over the years.
For decades we have continued to provide a strong voice of advocacy in Albany. Our past successes include establishing fair rates and increases, and recently, through a variety of venues, The Federation achieved the modest success of the 6 month extension in APG government rates. Currently, we are involved in issues such as Medicaid Redesign with its move to total Managed Care and Value Based Payments. Our advocacy is focused on maintaining community-based behavioral health treatment, and having a seat at the table in this critical environment which will affect the access to treatment for over half a million patients in more than 500 licensed Article 31 and 32 clinics and satellites throughout New York State.
We remain deeply concerned about the future of the outpatient mental health system, which we believe has been ignored in the State's rush to implement Medicaid Redesign with Value Based Payments. We urge you to join us!
Mission Statement:
The Federation of Mental Health Services represents the interests of Article 31 and 32 clinics, advocating for the unique issues facing out-patient mental health and substance abuse providers.
Our mission is two-fold: advocating for the continuation and preservation of the clinic treatment model and assisting members with minimizing ambiguity related to systemic changes. We are dedicated to the sustainability of community based, outpatient clinic treatment.
Leadership
Robert Basile, Psy.D., Federation President
Metropolitan Center for Mental Health, Executive Director
Joseph J. Faillace, Ph.D., Federation Vice President and Secretary
Queens County Neuropsychiatric Institute, Executive Director
Steven Helfand, Psy.D., Federation Vice President
Bleuler Psychotherapy Center, Executive Director
Elaine Lederer, LCSW Federation Vice President
Long Island Consultation Center, Executive Director
James T. McQuade, Ph.D., Federation Vice President
Mental Health Providers of Western Queens, Inc., Executive Director